We do our best to make it simple for our customers. It is often appreciated to get a complete solution ready to use. Or to order everything needed from only one supplier. Our experience combined with requests from our customers sometimes leads to development of different solutions or concepts. We really appreciate to hear your comments, requests, problems etc. to find more clever solutions that will help you.
We have developed a special heating jacket along with field experts from the cable industry, it is suited for straightening and to relax high voltage cables. The heating jacket provides steady temperatures and can be adjusted upwards 100°C. It can easily be modified for several different cable-dimensions that the future may require.
Our series include a set of heating jackets that can be combined in many different ways to allow for several cable-dimensions. A digital temperature control is also included in this set along with cablings, instrument bag and a fail-safe switch. The whole set is delivered in a big and practical bag for easy transportation between sites. There is also an option to order AL-profiles (aluminum) with straps for straightening the cable.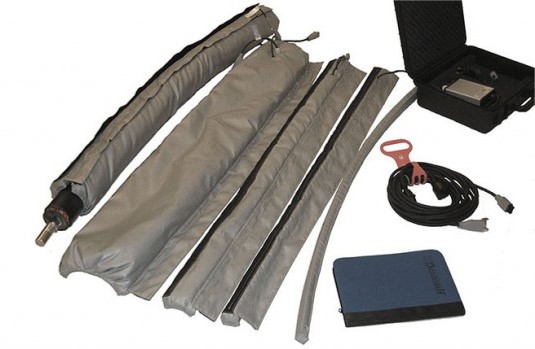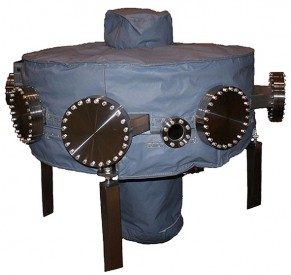 We can offer a complete assortment for the bakeout of UHV. Our solutions are fitted entirely after the needs of customers regardless the application. The heating solutions for vacuum chambers, pipe systems, pumps and valves are developed to reach the high standards within science and industry.
Depending on the application, we offer heating jackets, bakeout tents, heating fans and temperature controllers. In addition, we also offer expertise concerning how to maintain the target-span of temperatures with the most fitting heating solutions.