Our heating tents reaches a very homogeneous temperature on the component or system to be heated. This is a custom designed product, manufactured as an insulated oven with purpose to maintain temperatures on complex shaped components or chambers. The tent can also screen off hot areas near the work place, or protect heat sensitive components.
The tent parts are made of non-dust and temperature resistant material and isolation for integration in the right environment, for example Clean rooms, ATEX etc. The tent is mounted on an aluminum frame and fixed together with Hi-Temp fastener. The additional heater fan has a temperature range of 50 to 235ºC and a maximum heating power of 2500W.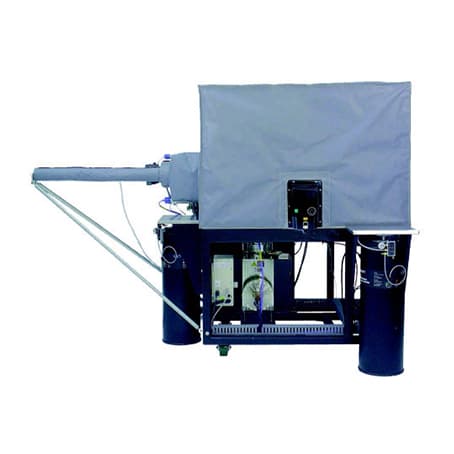 · Easy to assemble/disassemble
· Thermostat-controlled heater fan up to 235°C
· Low heat loss
· Easy to store
· Custom design
· Also available with computer controlled regulation.
· HV and UHV bakeout
· Analyses of gases and liquids
· Polytechnic
· Degassing of material components
· Heating of fats and oils, e.g. IBC-containers
· Pest control
· Clean room applications