Our heating tapes are used all over the world within laboratories and industrial applications. The tapes are wrapped around the object to be heated.
The tapes are available as standard (type "S" with fibreglass insulation) and metal braided (Type "MB", with grounded stainless braid). They are available in lengths from 0.5 – 9m, with an approx. load of 150W/m for heating up to 400ºC. The tapes can be ordered for either 110V or 230V operation. We can also adjust the tapes after your application and request.
As an additional accessory, the heating tape can be supplied with a temperature control unit (HTC-5500). The control unit is specially designed for mobile use in labs and industry.
Applications: HV and UHV bakeout, laboratories and R&D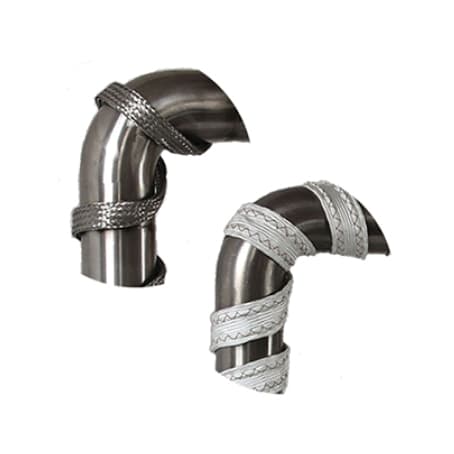 · Standard lengths from 0.5-9 meters
· Quick installation
· 400°C temperature range
· High load, about 150W/meter